App Inventor: Ice Cream Woah!
Ice Cream Woah is an app that a friend and I made in our Mobile CSP App Inventor class as a month-or-so long project where we could make whatever we wanted.
We made this app mostly for fun, but also to test the limits of app inventor.
Features (App Inventor stuff)
Multiple screens
Canvas
Sprites
Images
Etc
Features (App-wise)
Can have different flavors
Different toppings
Can draw your own
Can save your creation
---
Download here! Or scan this QR code: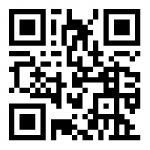 ---
Screenshots:
Bonus: