Printer Cabinet
Possibly my first "big construction" project, this cabinet is built to hold my 3D printer, and my 2 regular printers below it. I used multiple references (see below) to design my own version with input from many different sources, and some parts from others.
To help me, I built this spreadsheet (link fixed) with all the information I could gather, and a plan for what I wanted to do. Hopefully someone finds it useful in the future. 🙂
Here's my post on Thingiverse with some files I used/modified.
Now, here's a bit of the process from start to finish.
Firstly, off to IKEA to get the 4 LACK Tables. Then, remove all the bottoms of all the legs…  except 4 as I later find out luckily not too late.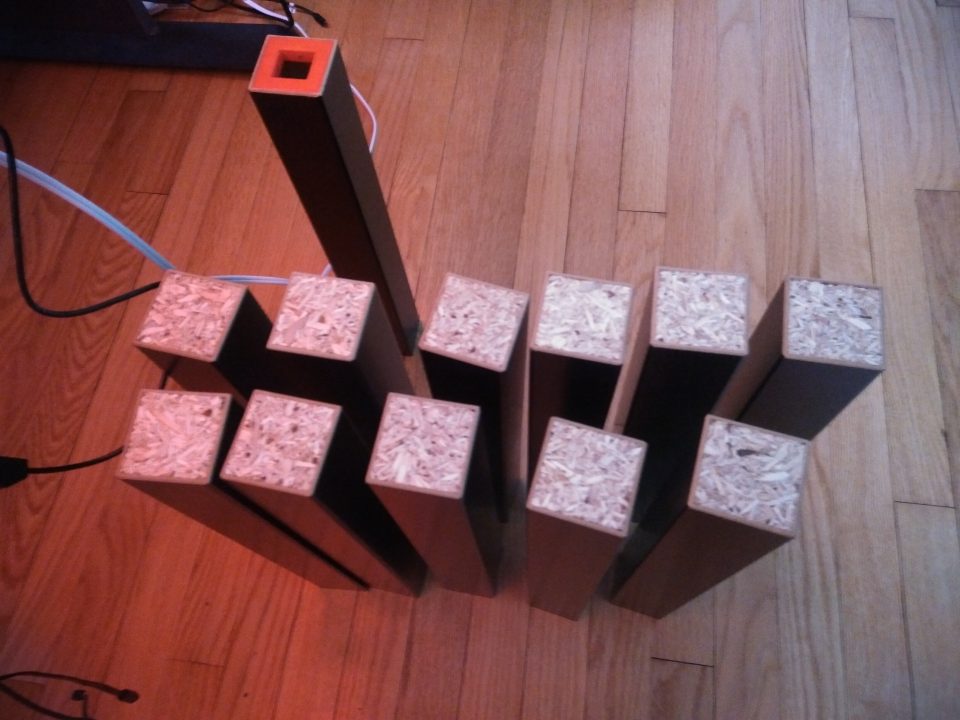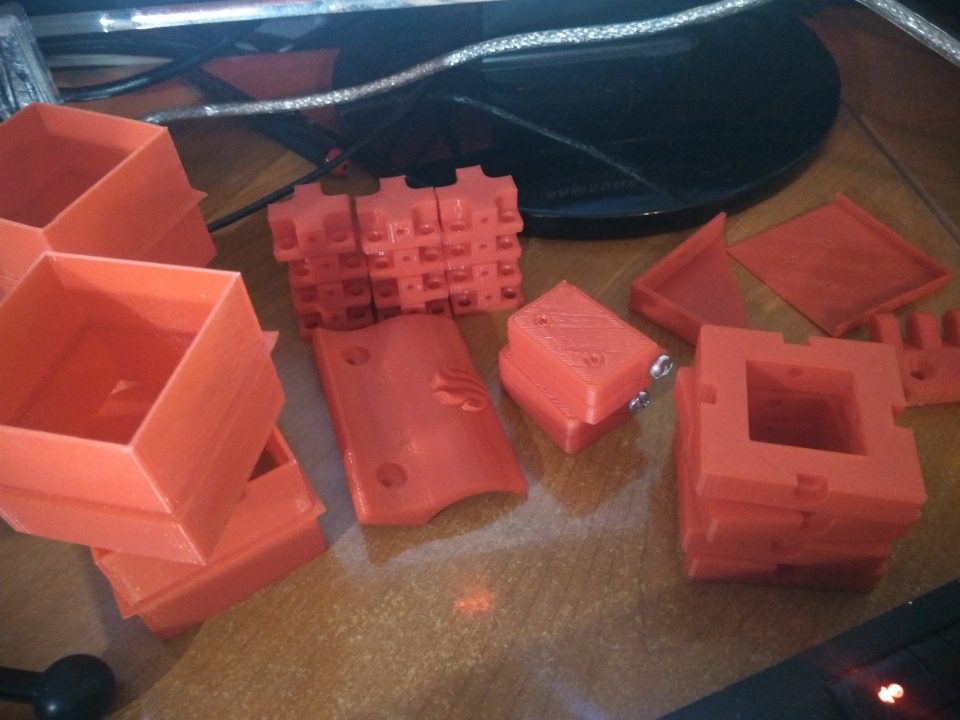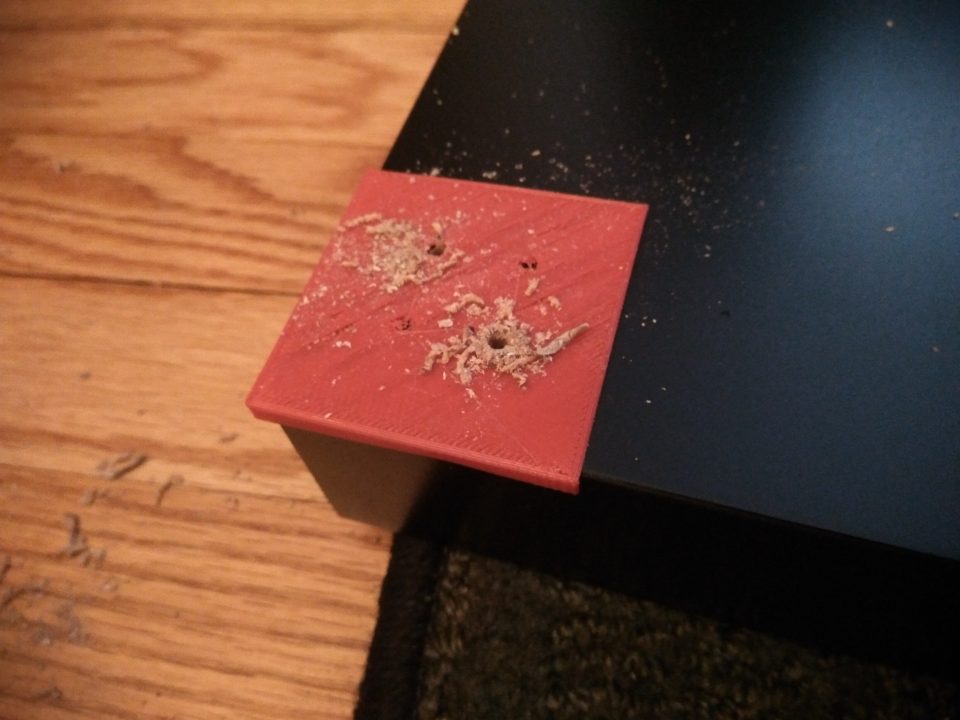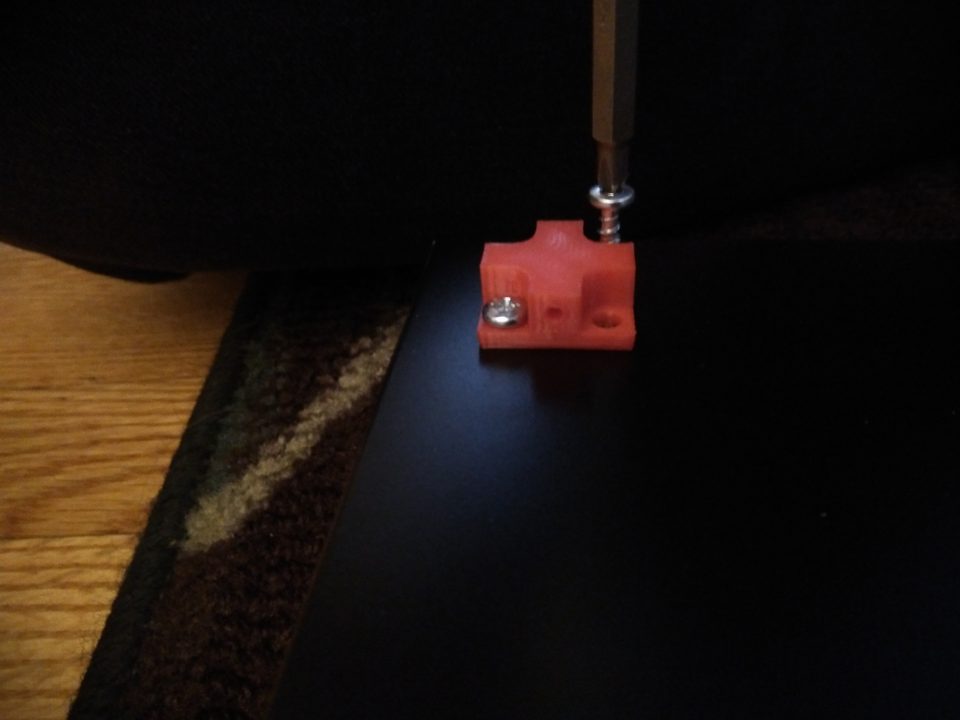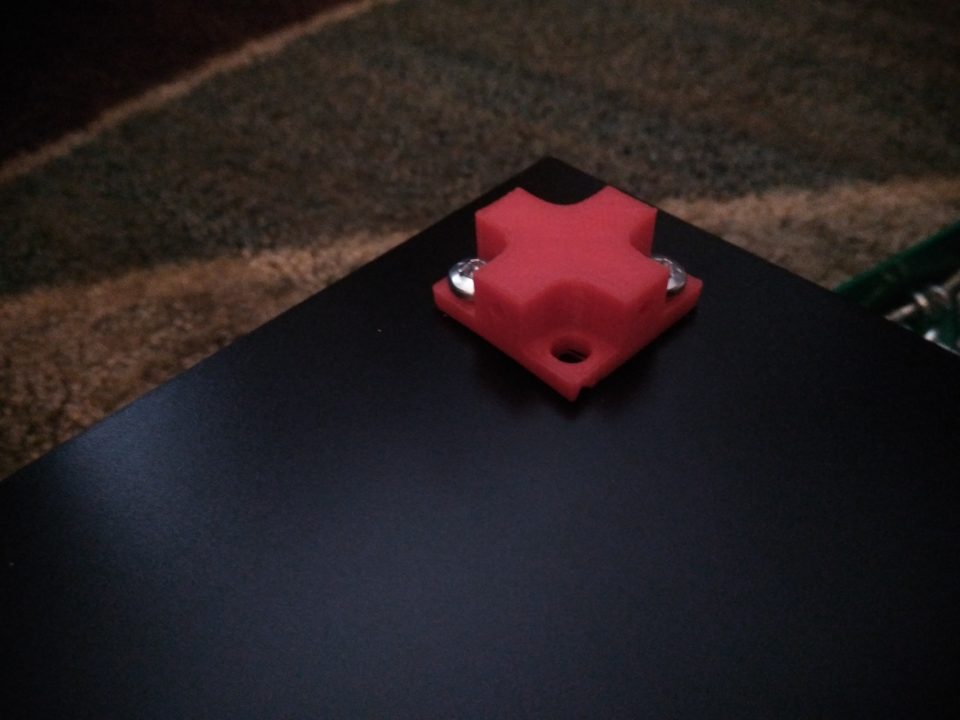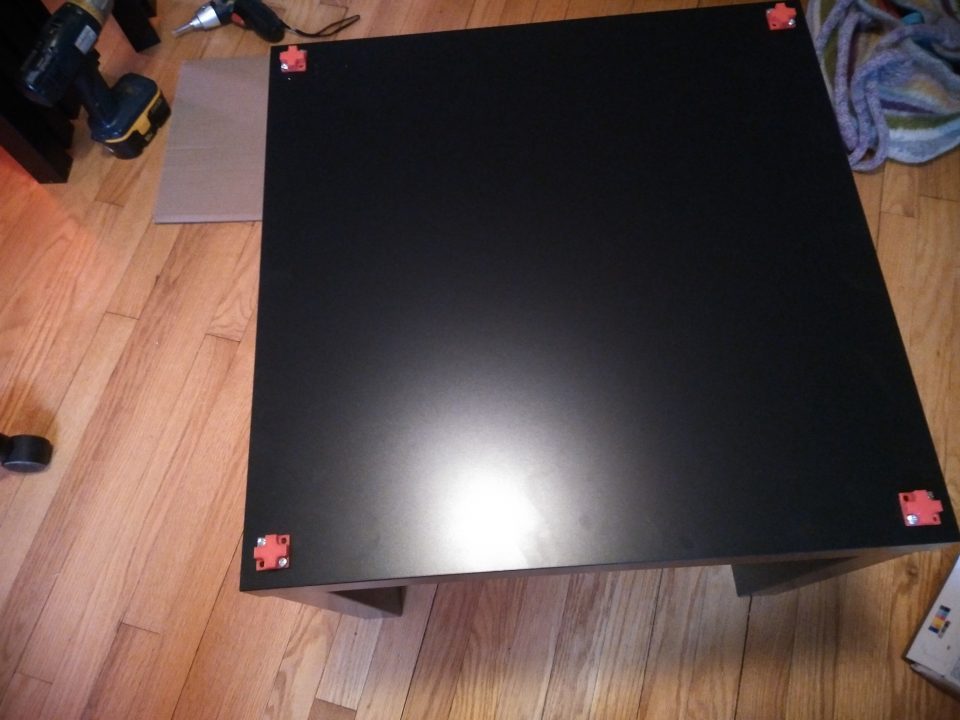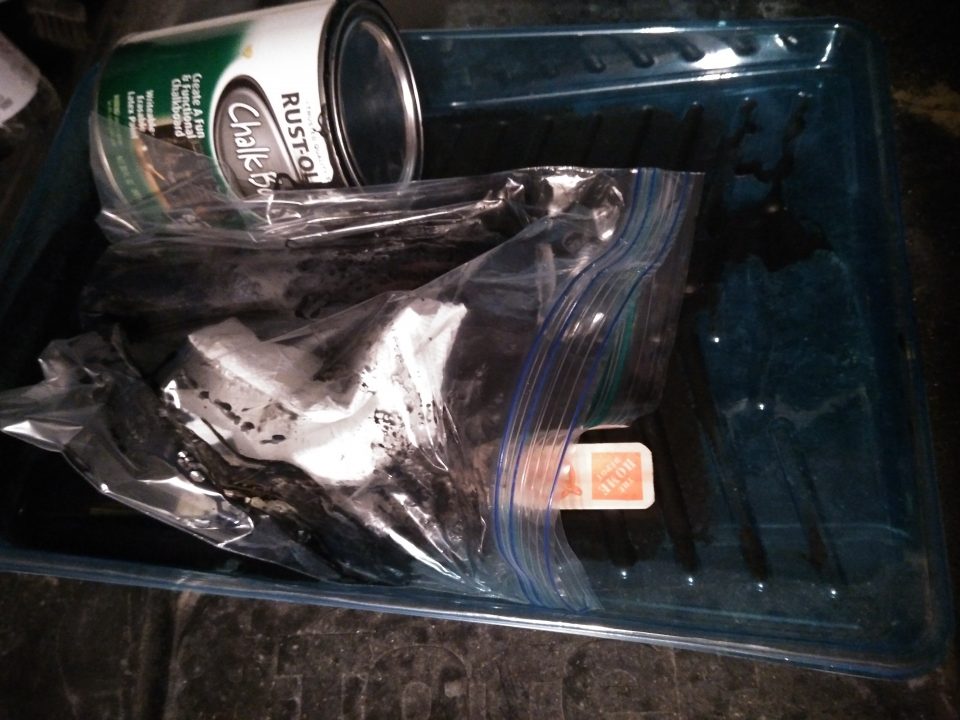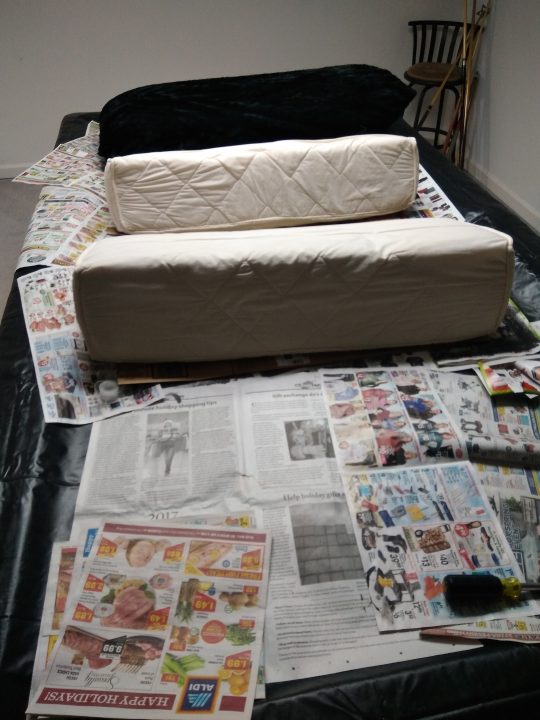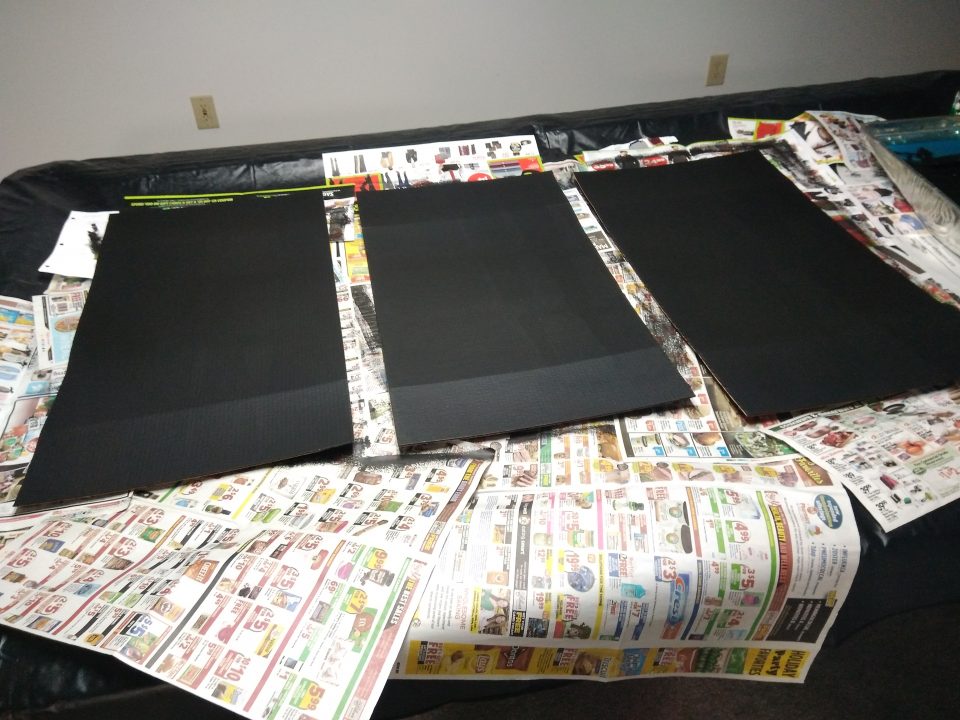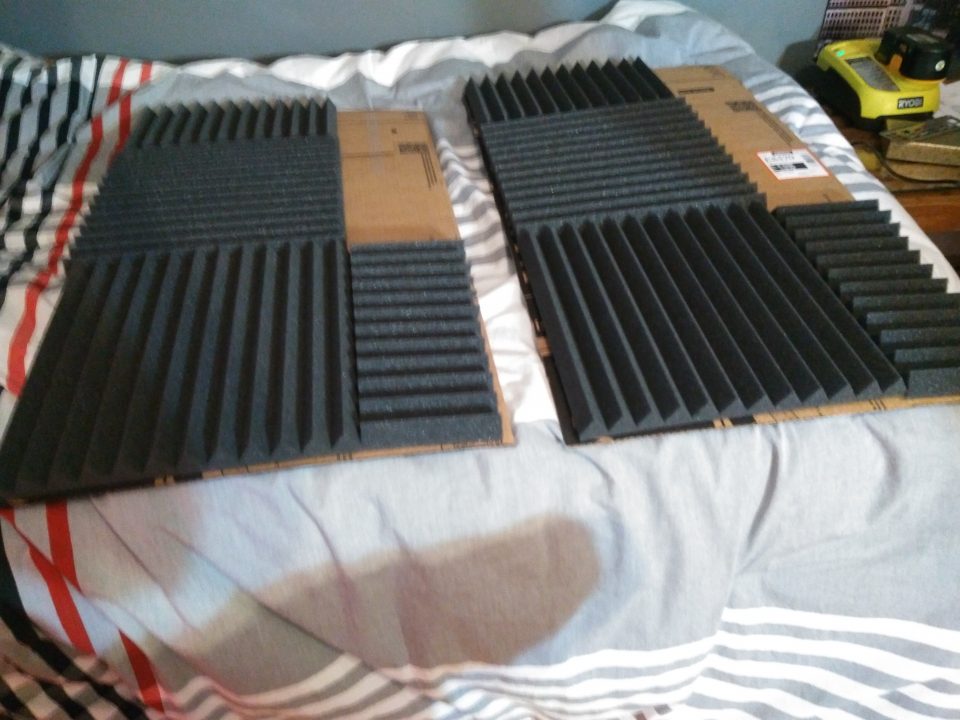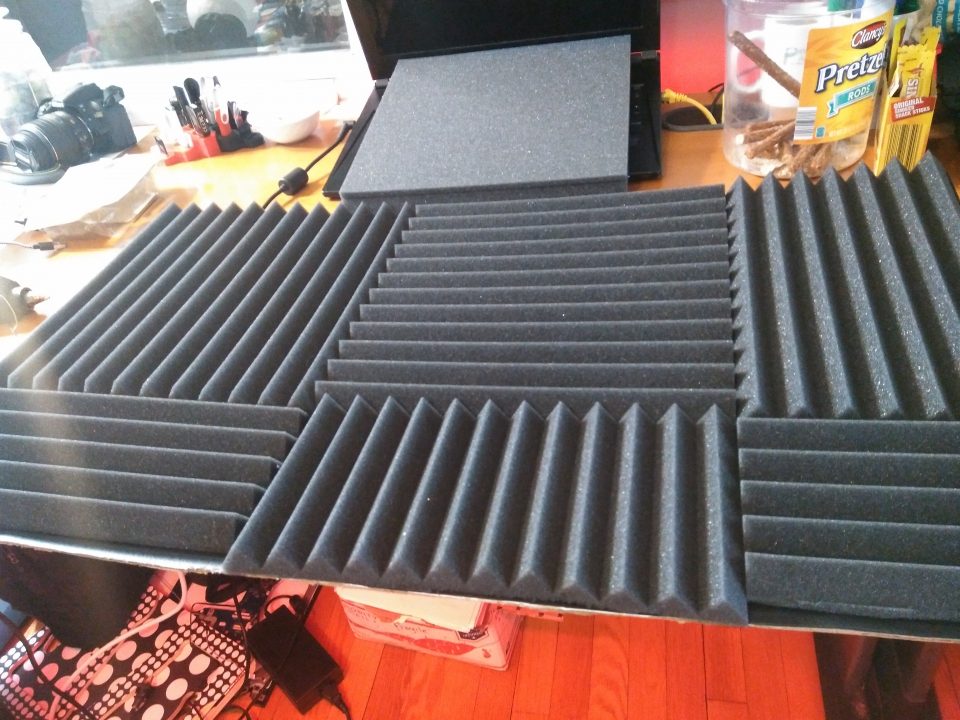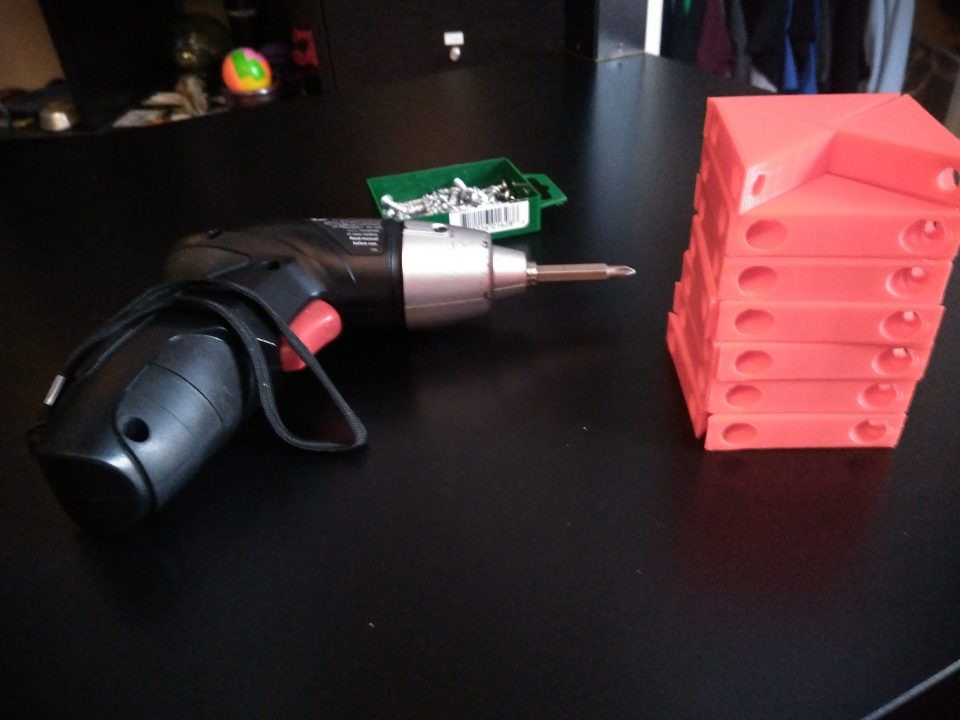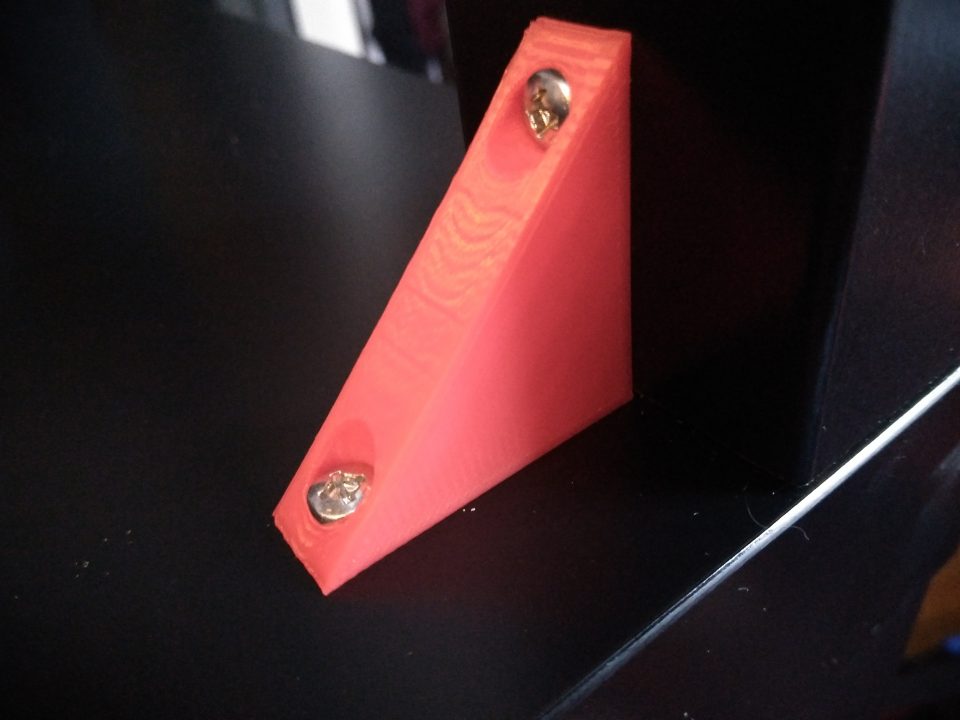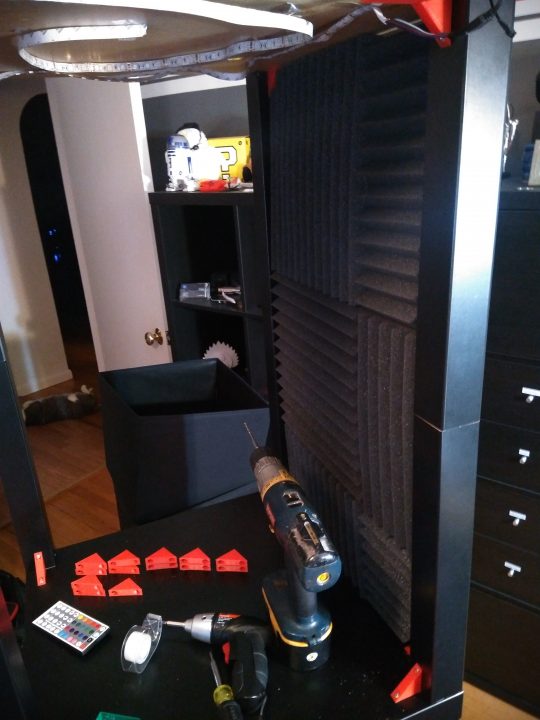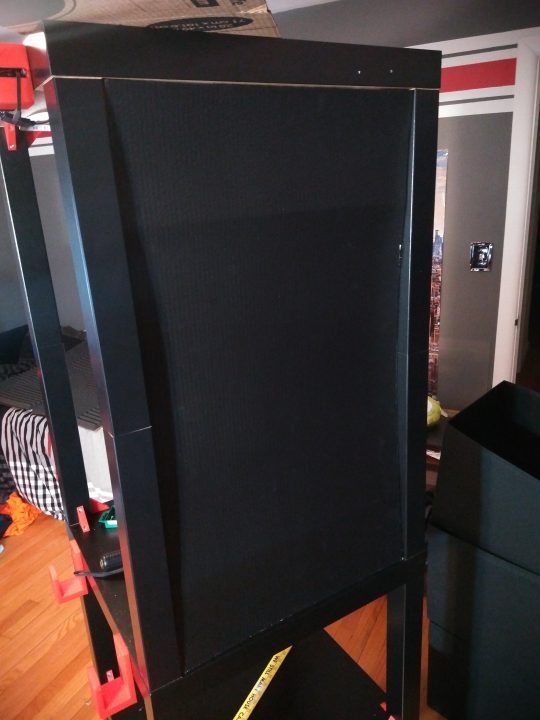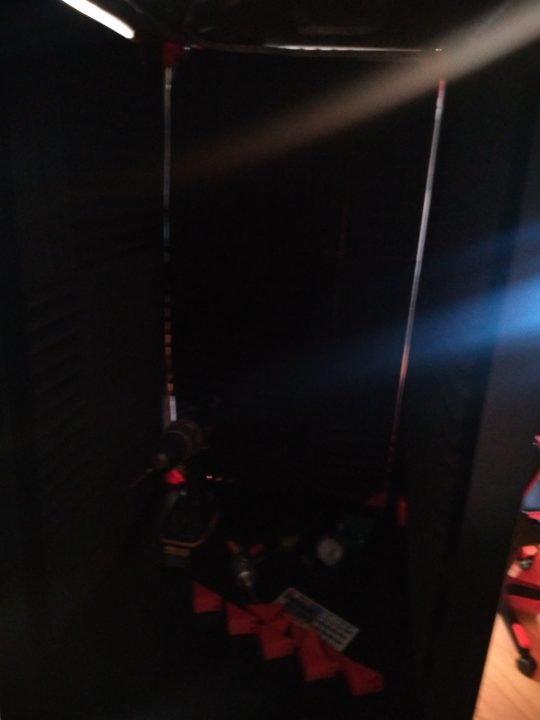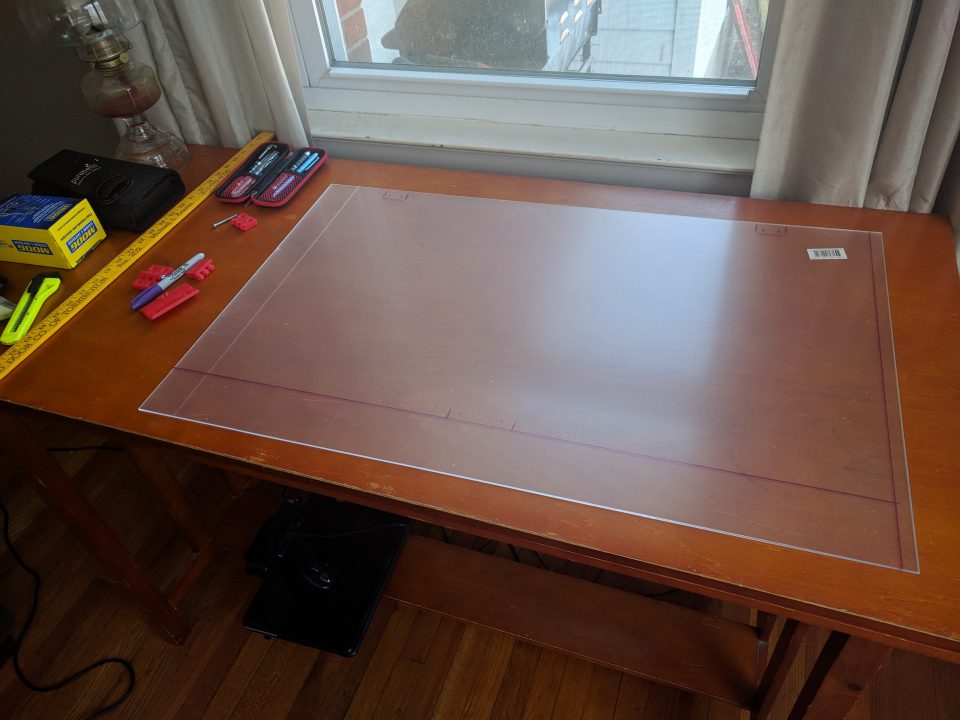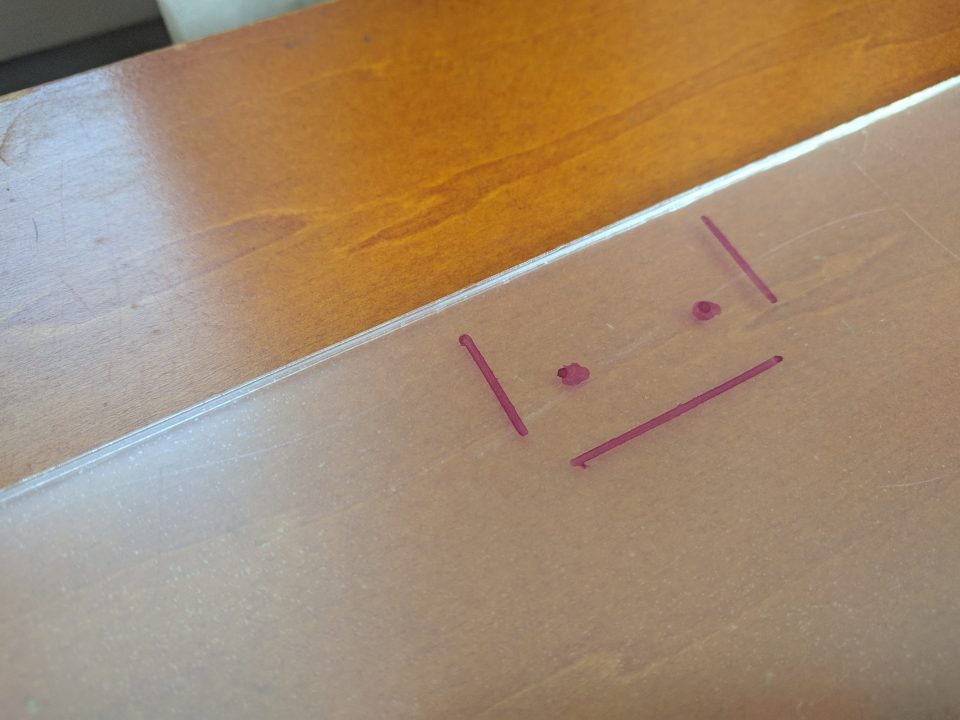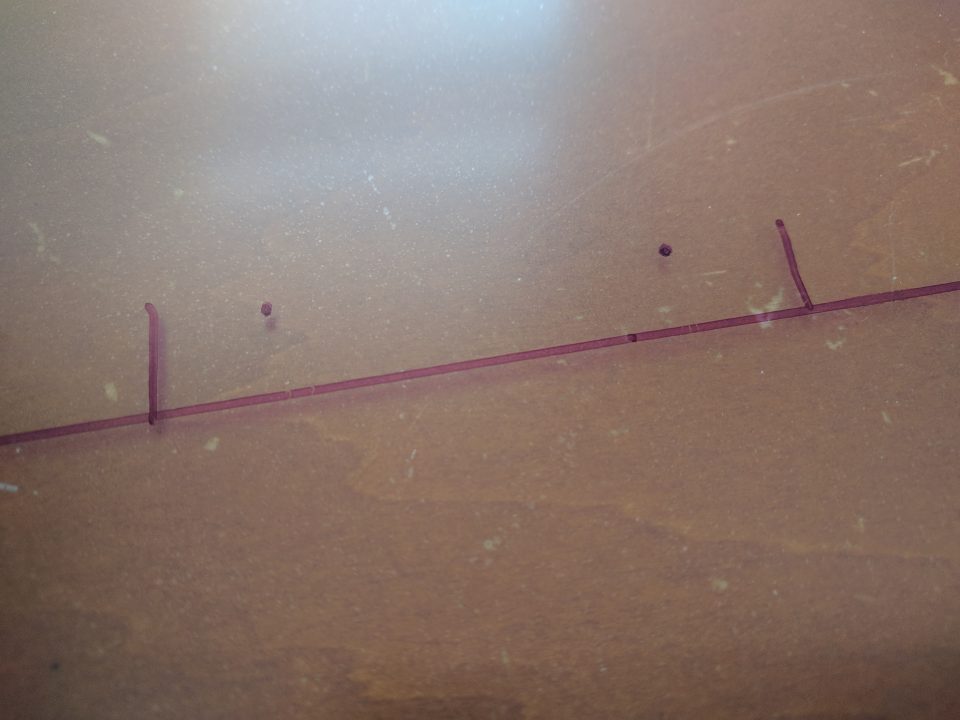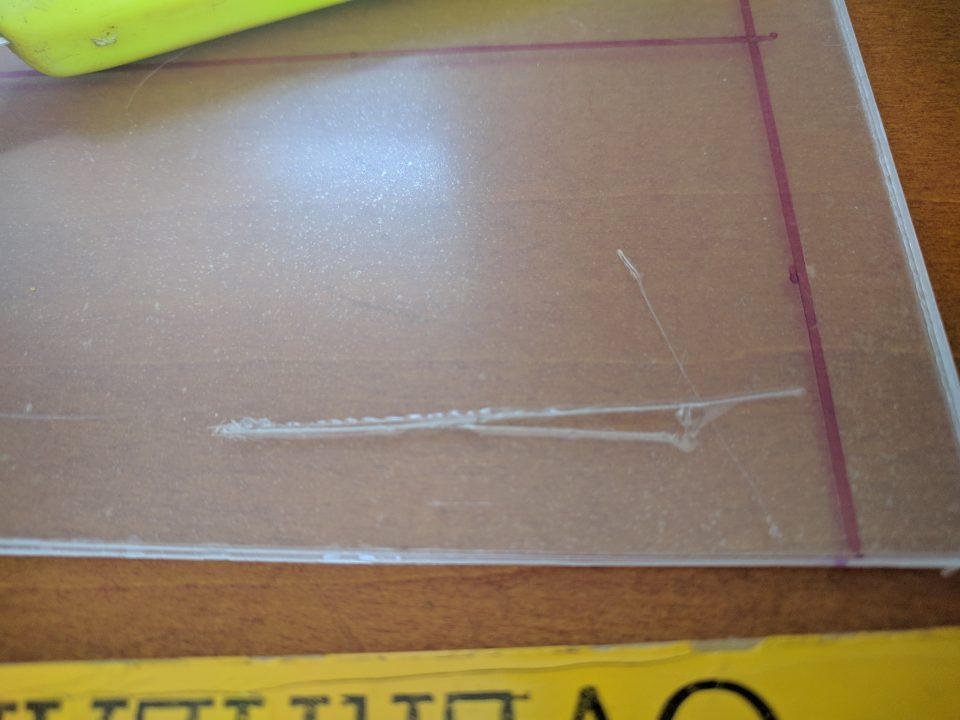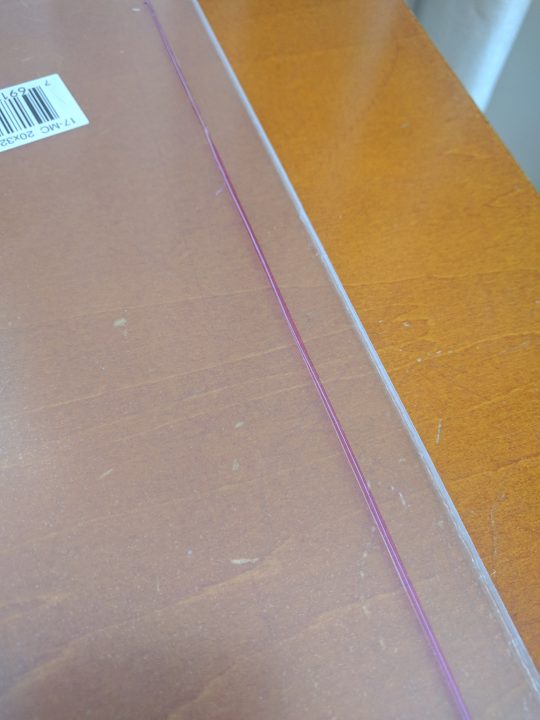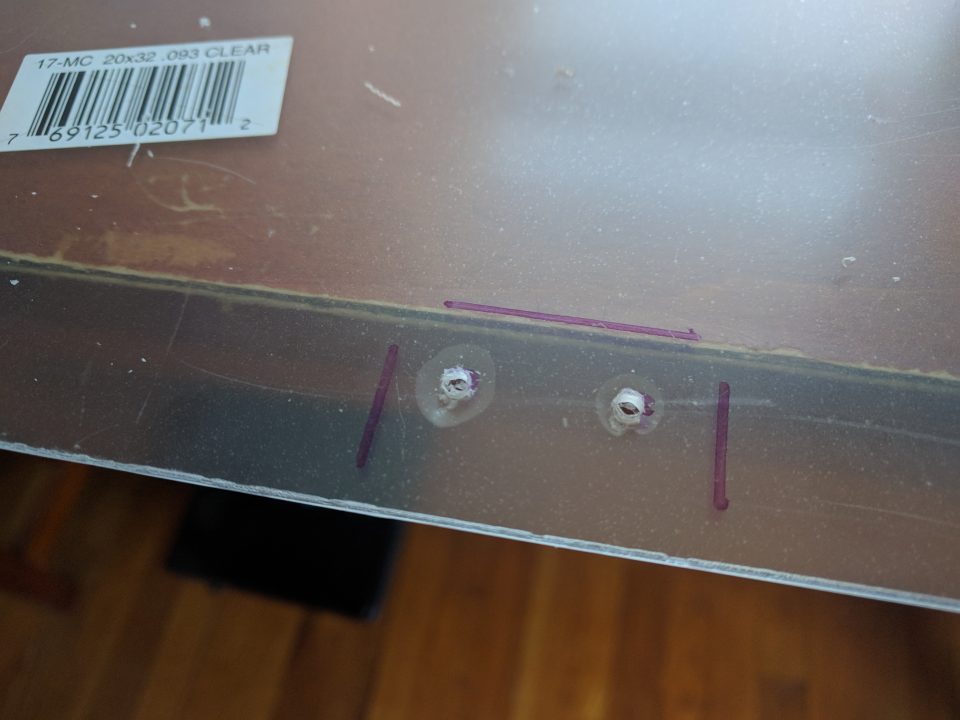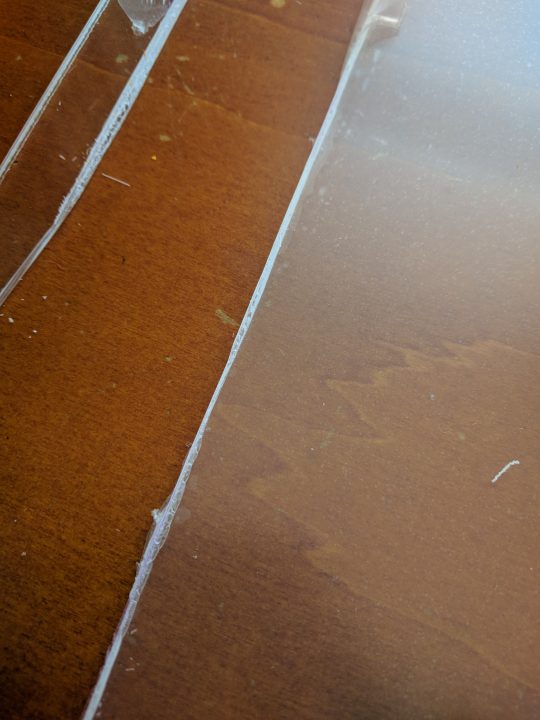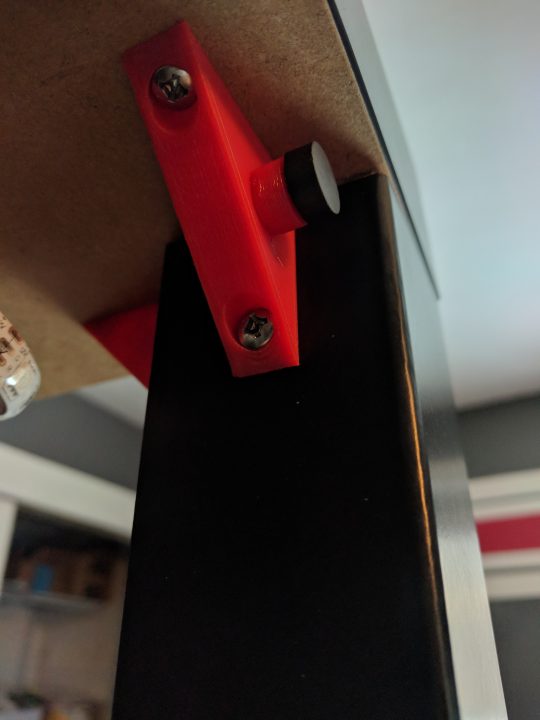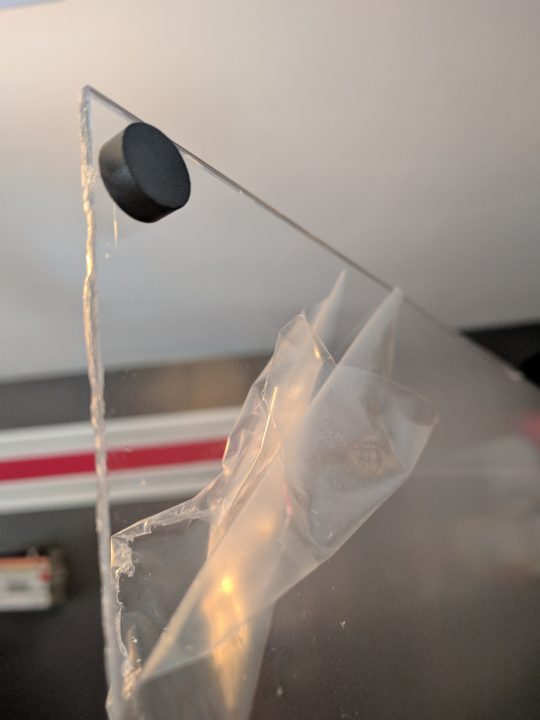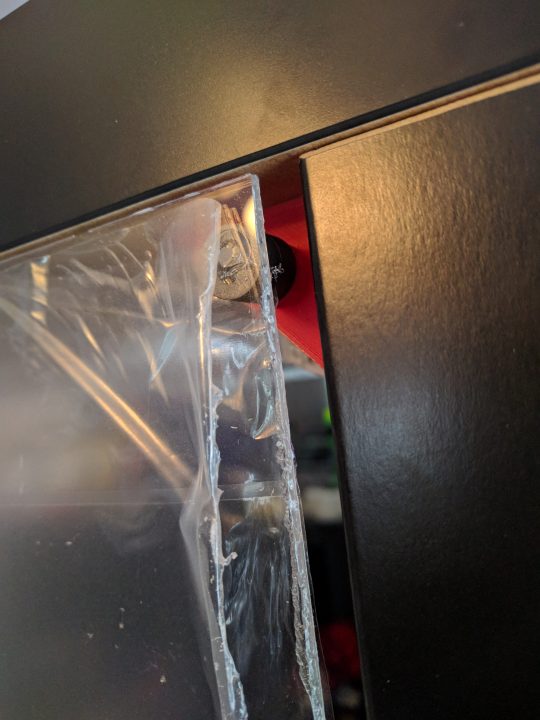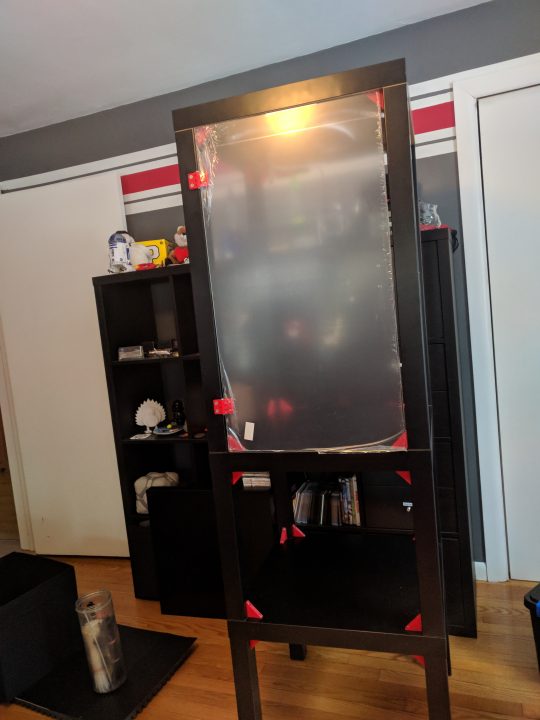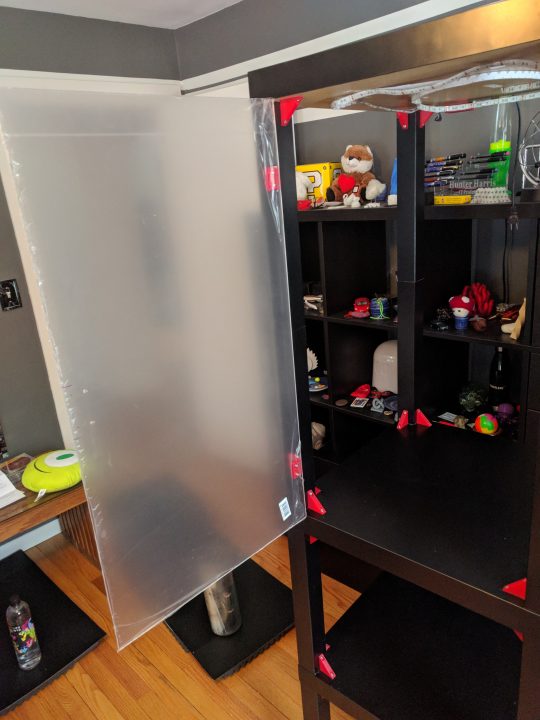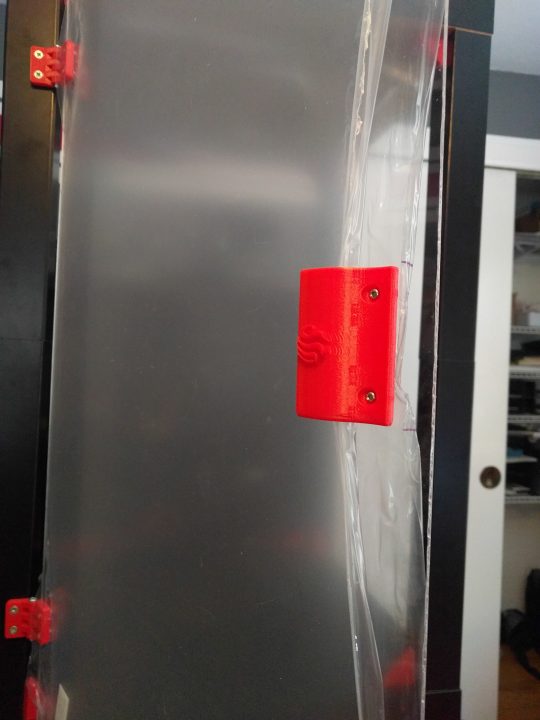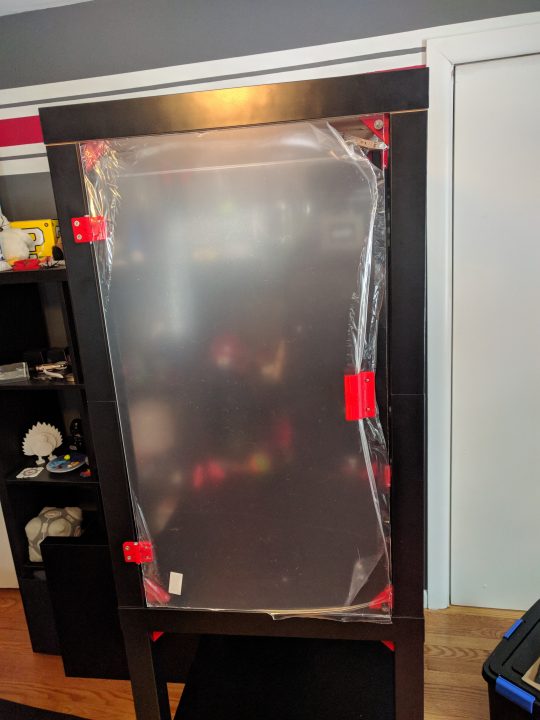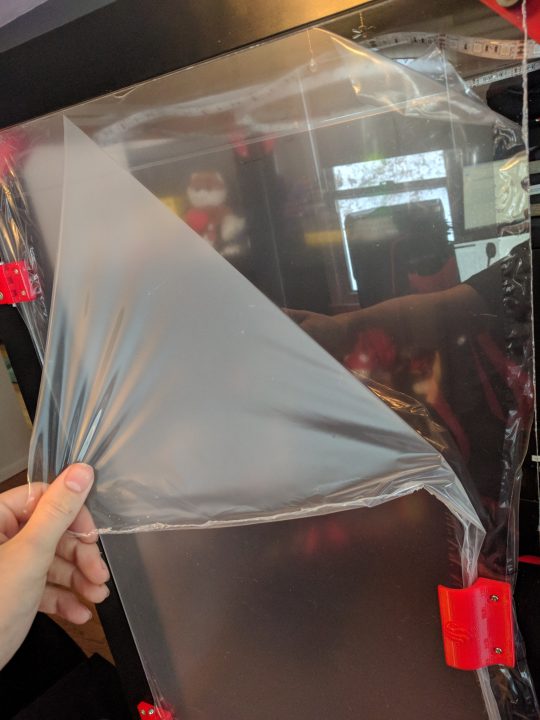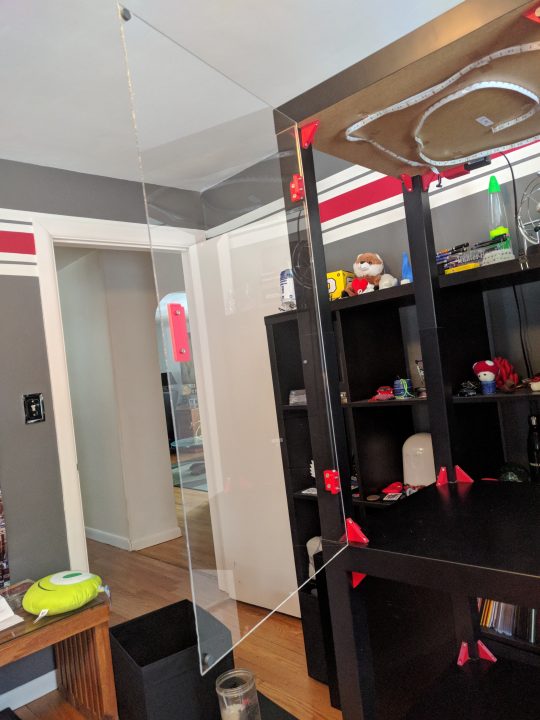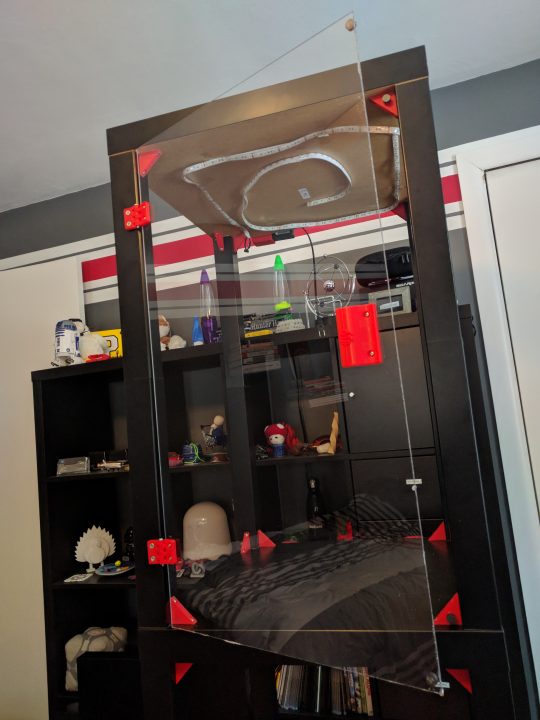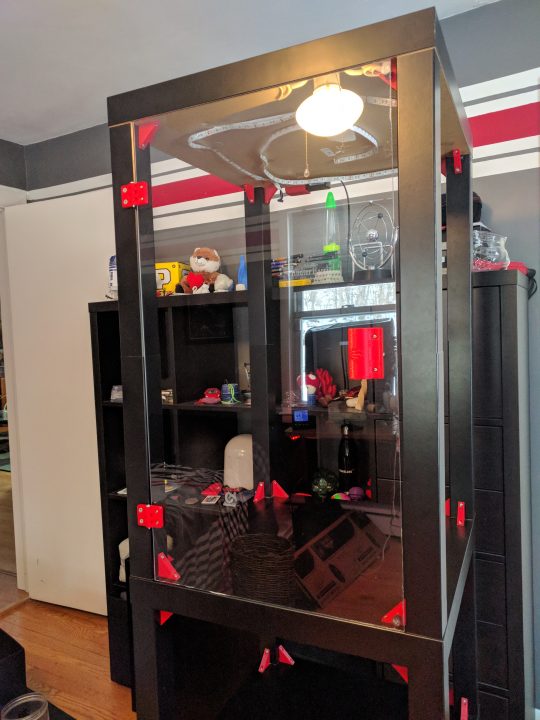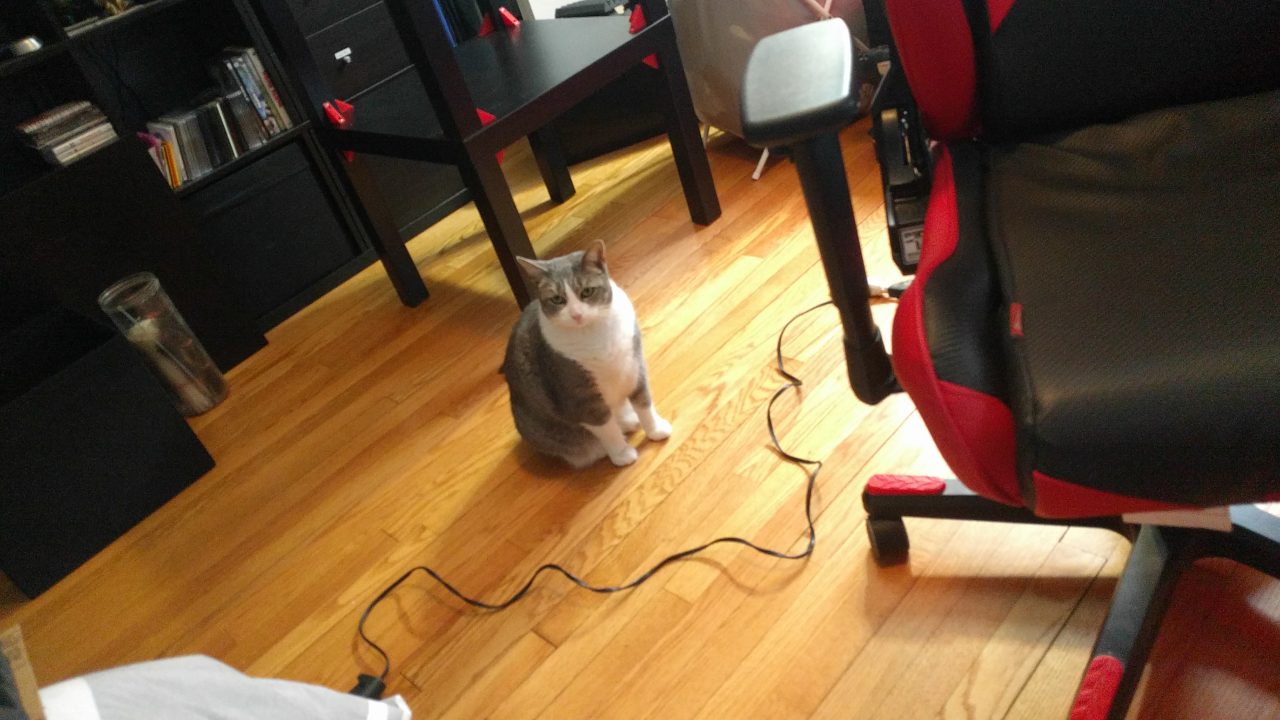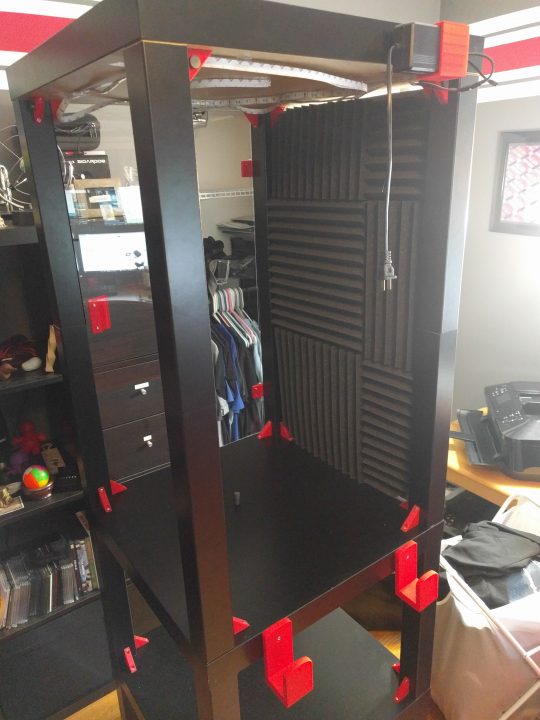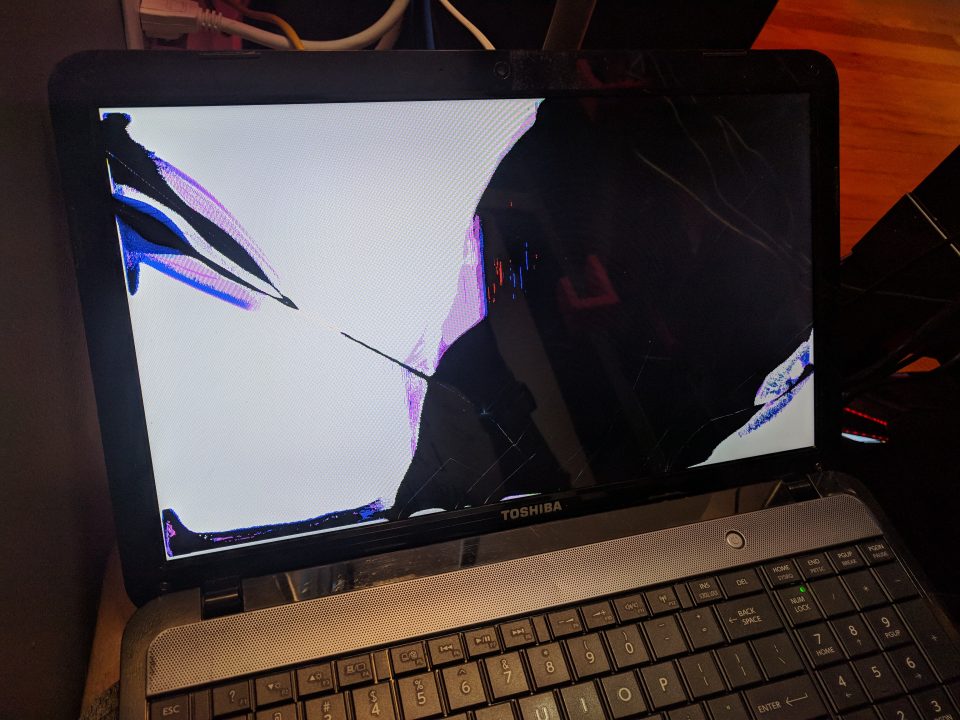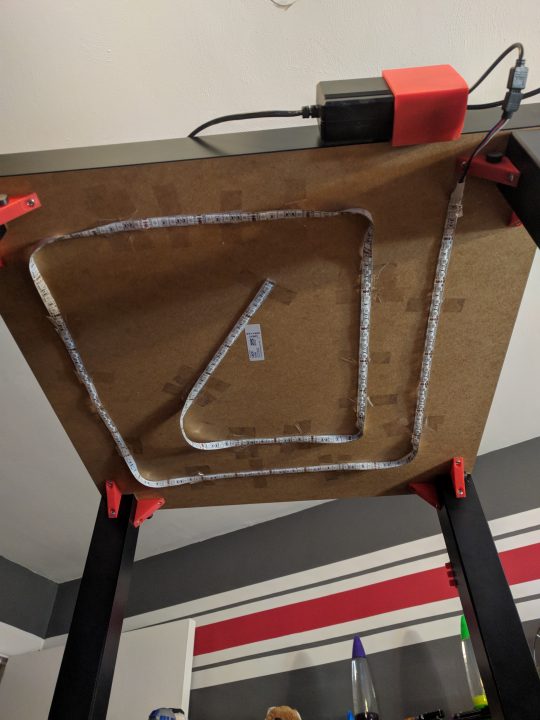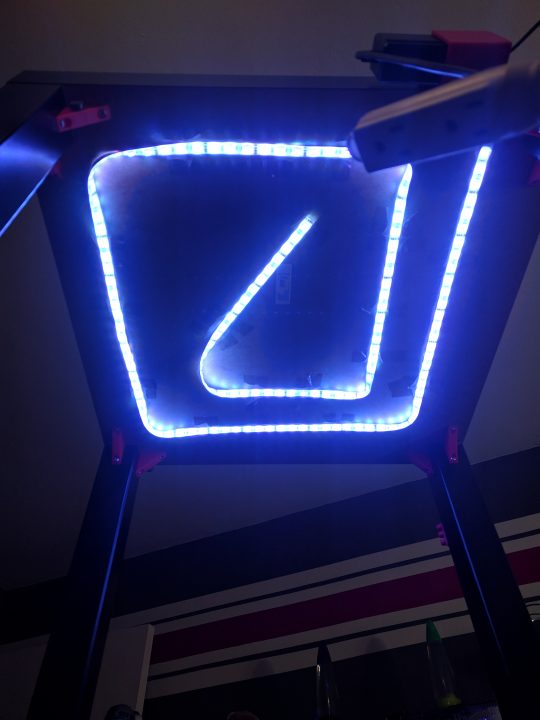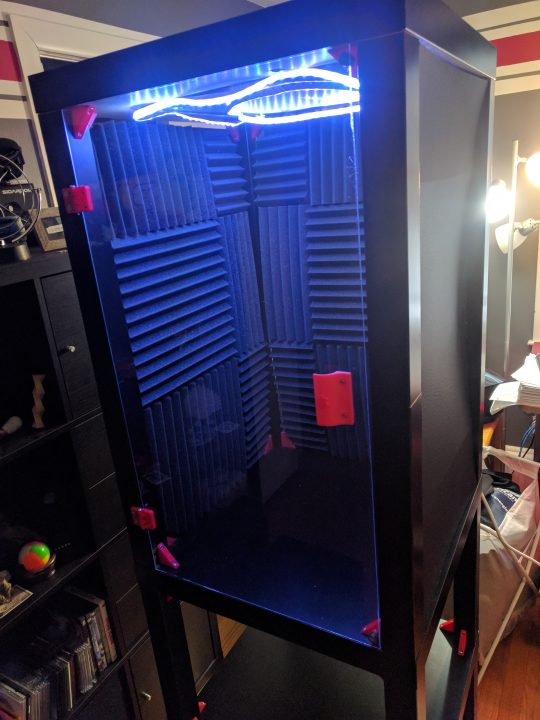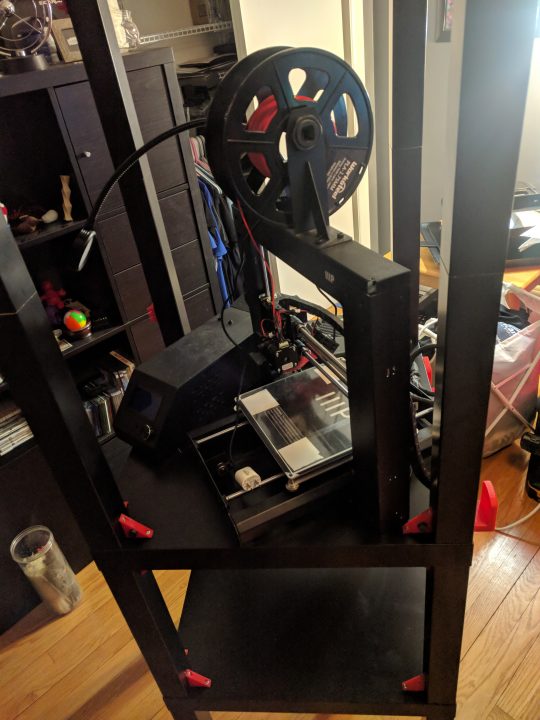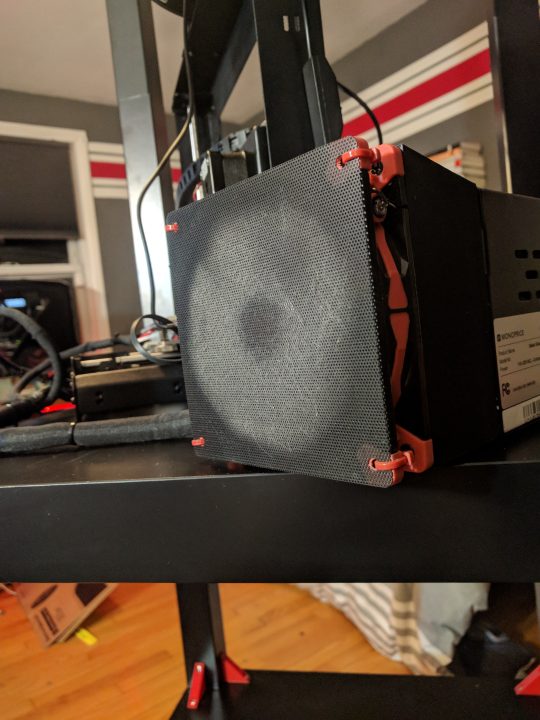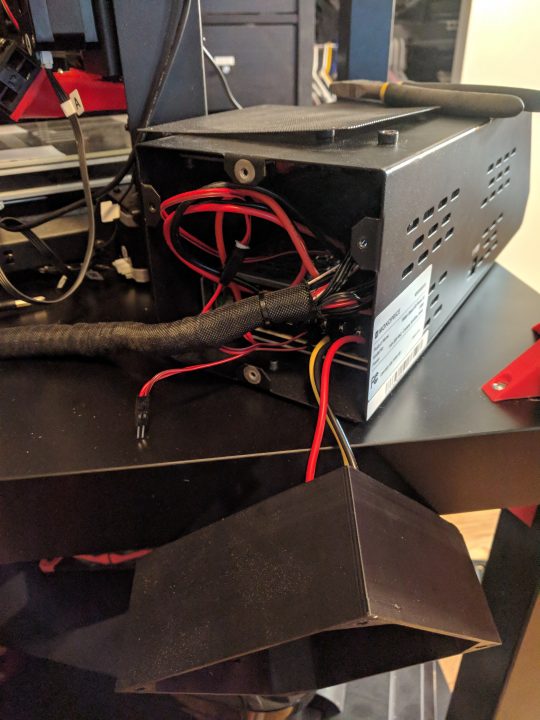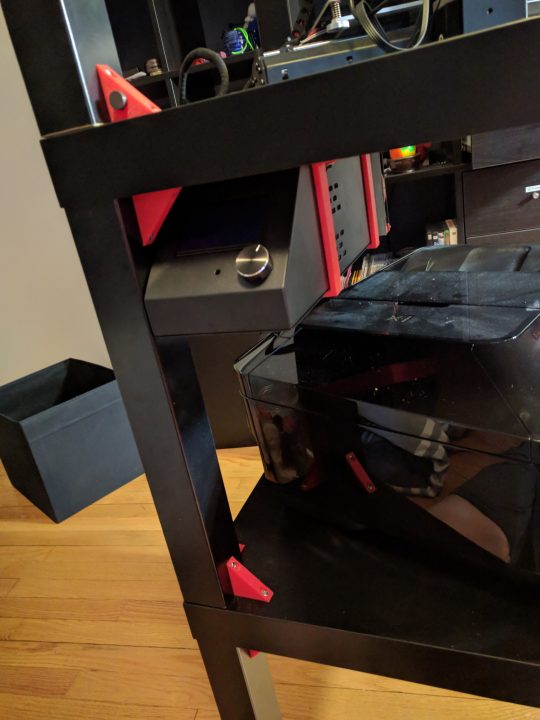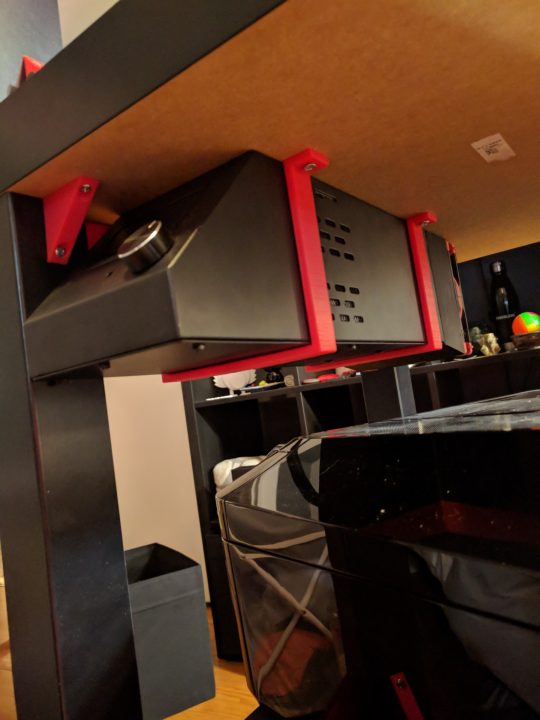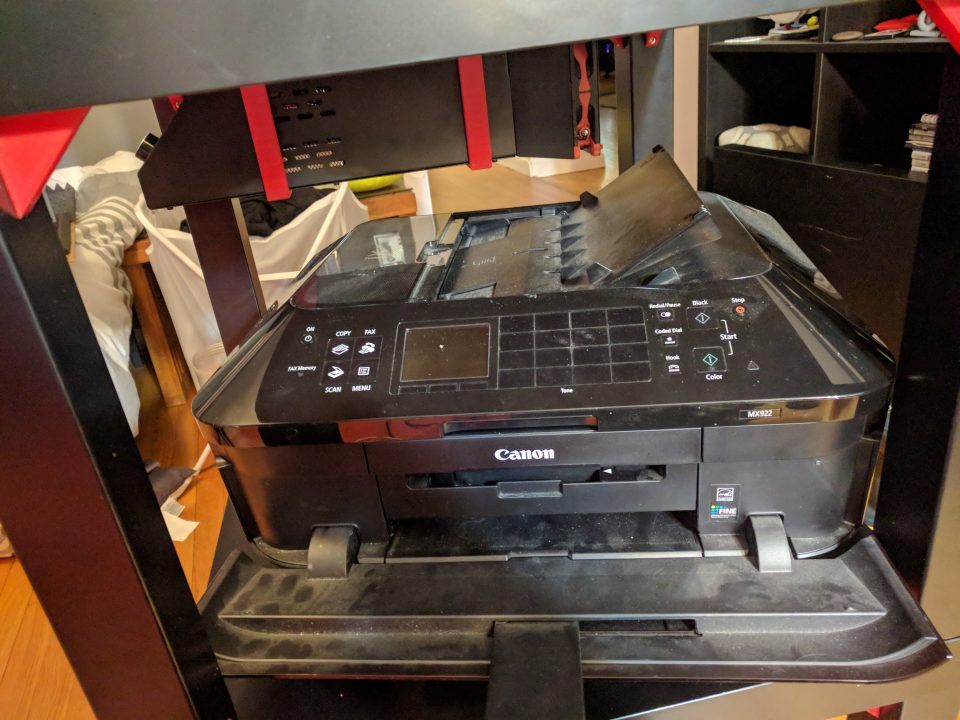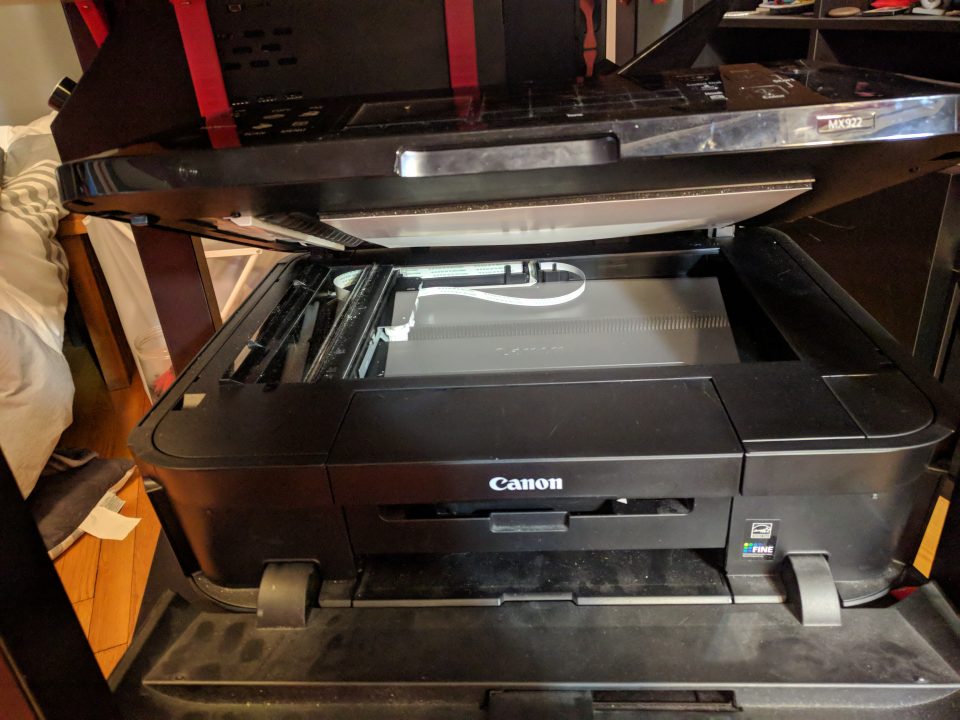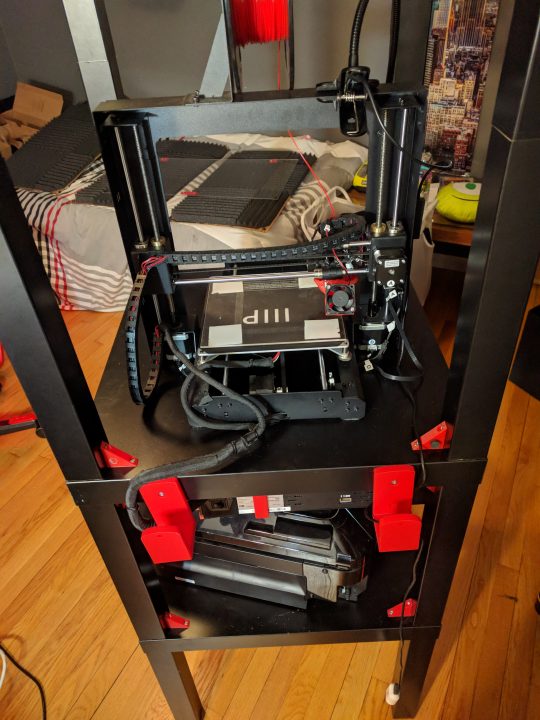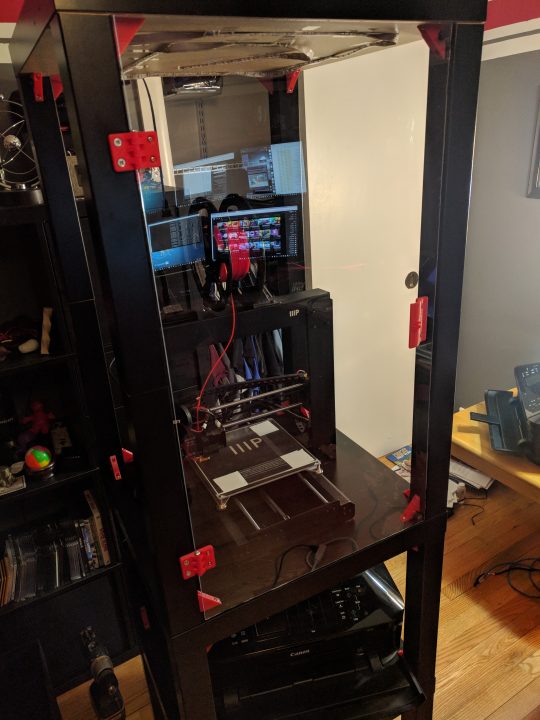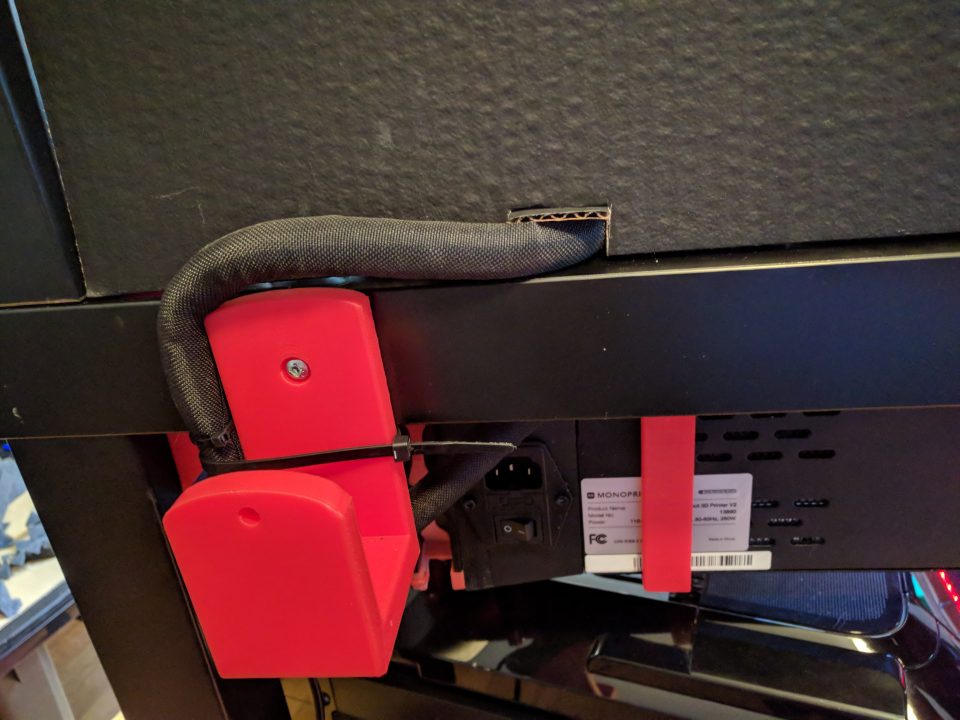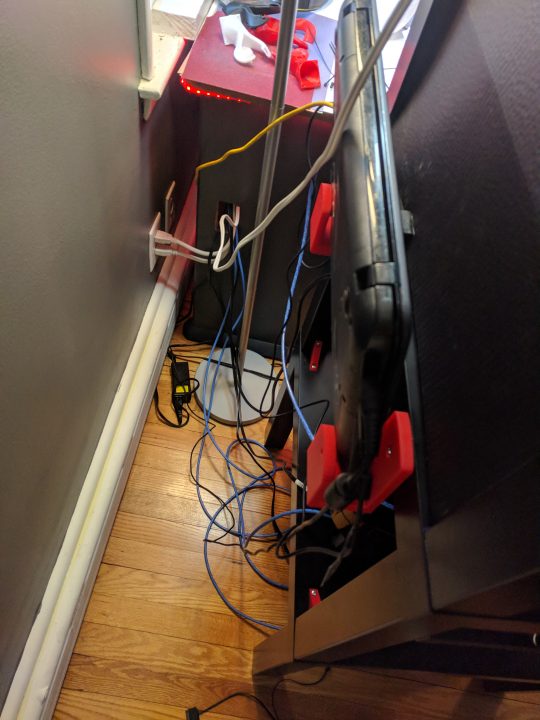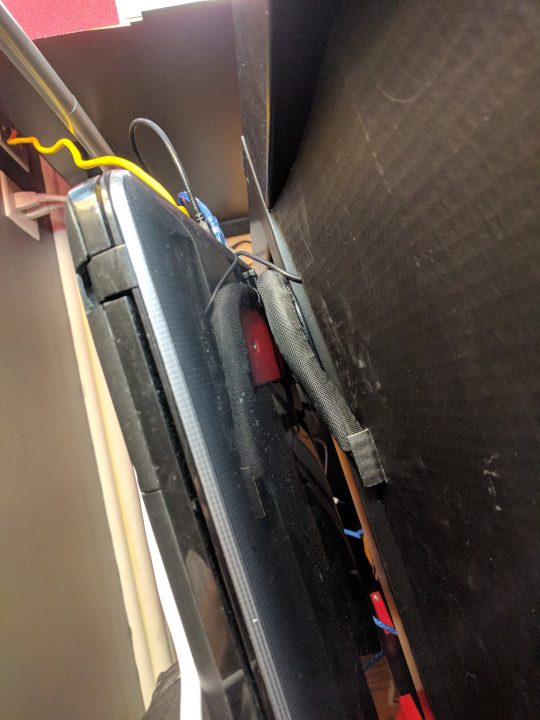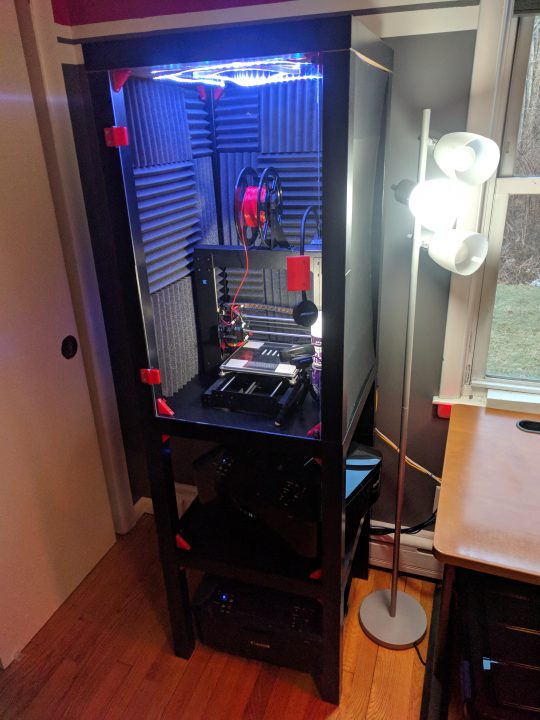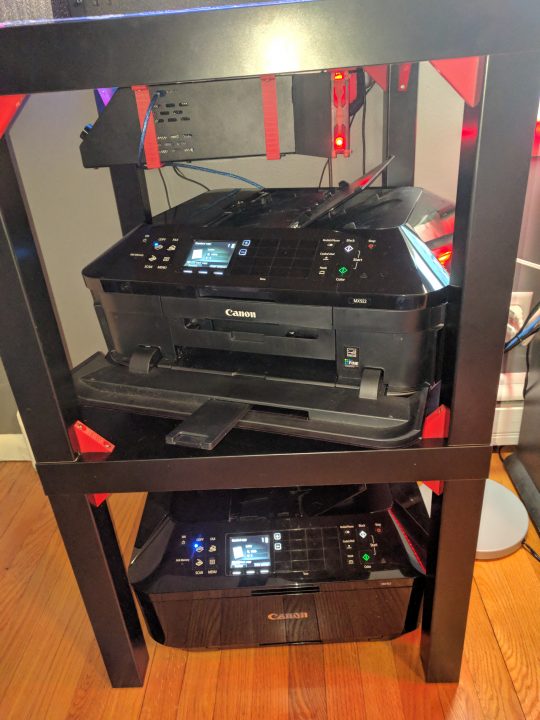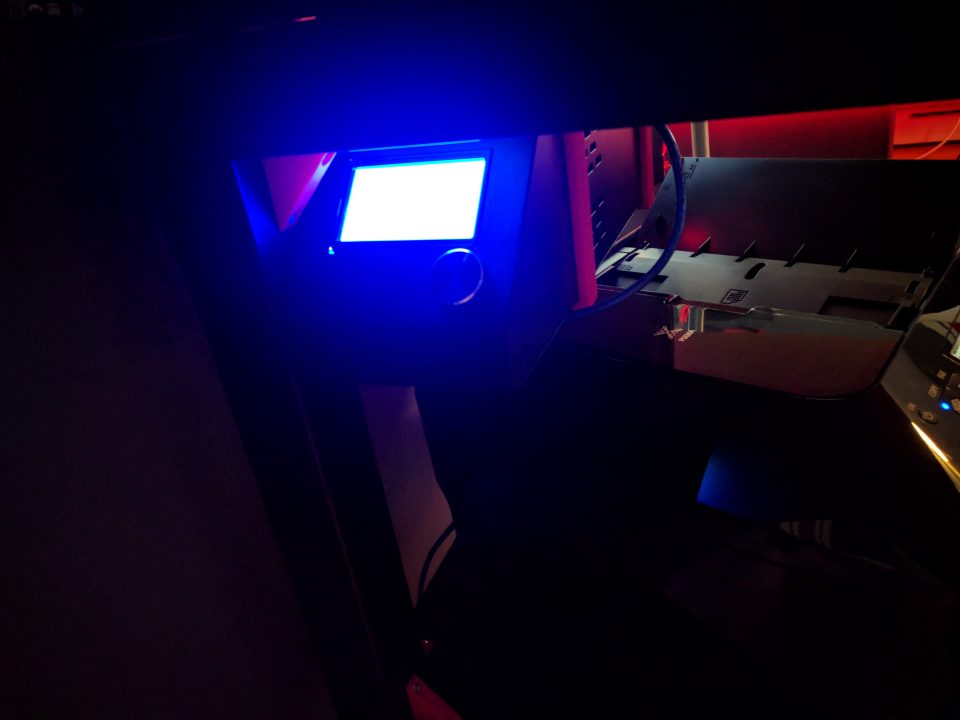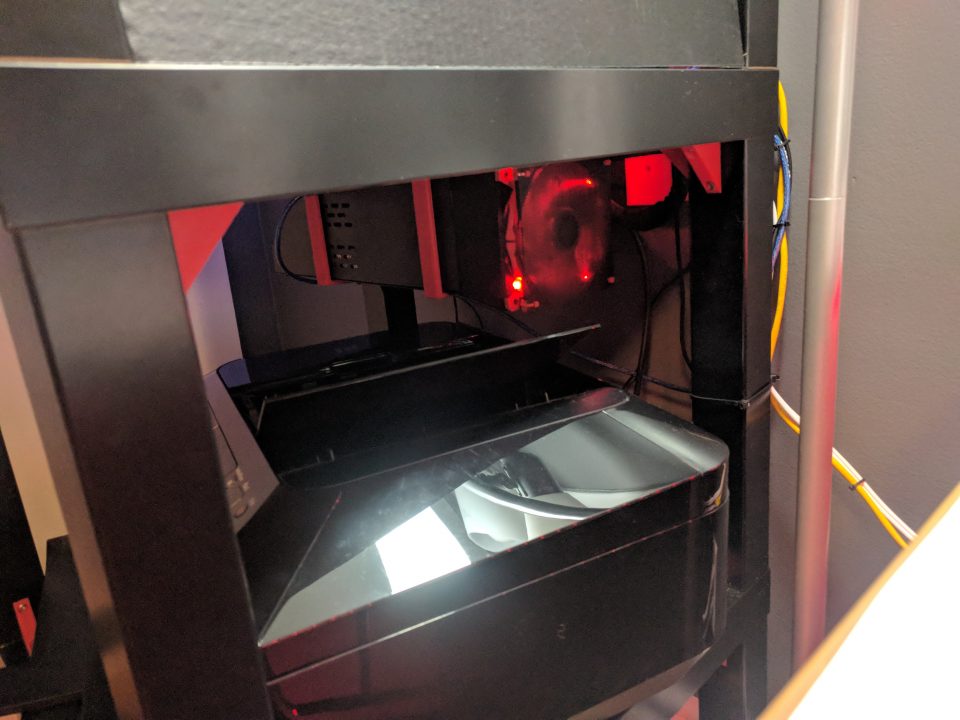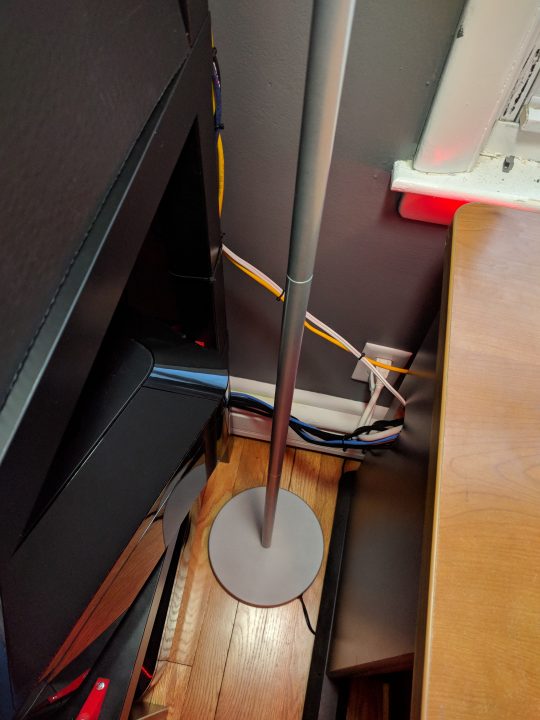 And that's it! Feel free to comment below if I missed any crucial details, if you're making something similar, have any questions, or want to see anything else. This was quite fun to build and should serve me well for quite a while! 🙂
Cost breakdown:

References Used:
Thingiverse: Ikea Enclosure for Monoprice Maker Select/Wanhao Duplicator i3 by dirtsky
Thingiverse: Ikea Lack Printer Enclosure by LKM
Thingiverse: Balcony Door Handle by cptspiff
Thingiverse: IKEA lack table leg extensions and brackets by insidethemindofmatt
Thingiverse: Laptop Wall Mount Bracket by mrsamnc
Thingiverse: IKEA Lack Hidden Bracket by Kasperc88
Thingiverse: lack table leg connector by mpkottawa
Thingiverse: Camera Tripod Screw (1/4″ – 20 UNC) by MasterFX
Instructables: 3D Printer Enclosure from Upcycled Furniture by phatima
Instructables: How to drill through acrylic plexiglass the right and wrong way by thebetatesters
Reddit: What are the physical dimensions of the MP Maker Select v2? by u/reluttr
YouTube: Screwing around with my 3D printer enclosure (IKEA Lack table) by Inside The Mind of Matt
YouTube: Make your own server rack for £10, using IKEA Lack Table by MrTvTim