Printer Cabinet iPhone 5s Mount
I designed this phone mount so I could slide my iPhone 5s into the right hand side and back out for easy removal. There's a small hole at the bottom middle for the charger to go through. The top and bottom pieces are simply double sided taped (the good stuff :P) to my printer cabinet, with the top piece having it only on the left side so you can push down on it a bit and actually trigger the power button while it's in place.
I've designed it to fit my fairly slim case, so it should work with at least some cases, but definitely not thicker ones unless you scale it a bit.
Monitoring app used is OctoClient for OctoPrint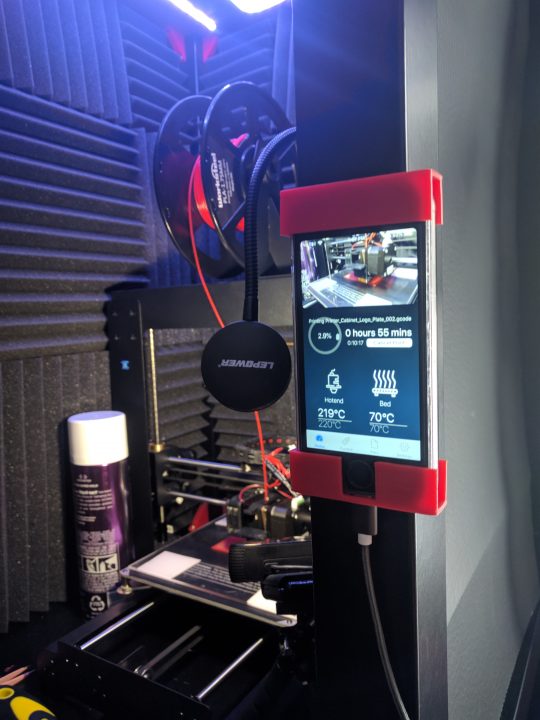 Print Settings
Printer: Monoprice Maker Select V2
Rafts: Doesn't Matter
Supports: No
Resolution: .2mm for speed
Infill: 20%
Note: Print both so the open side faces up for best results
How I Designed This
Designed in Rhinoceros 3D 5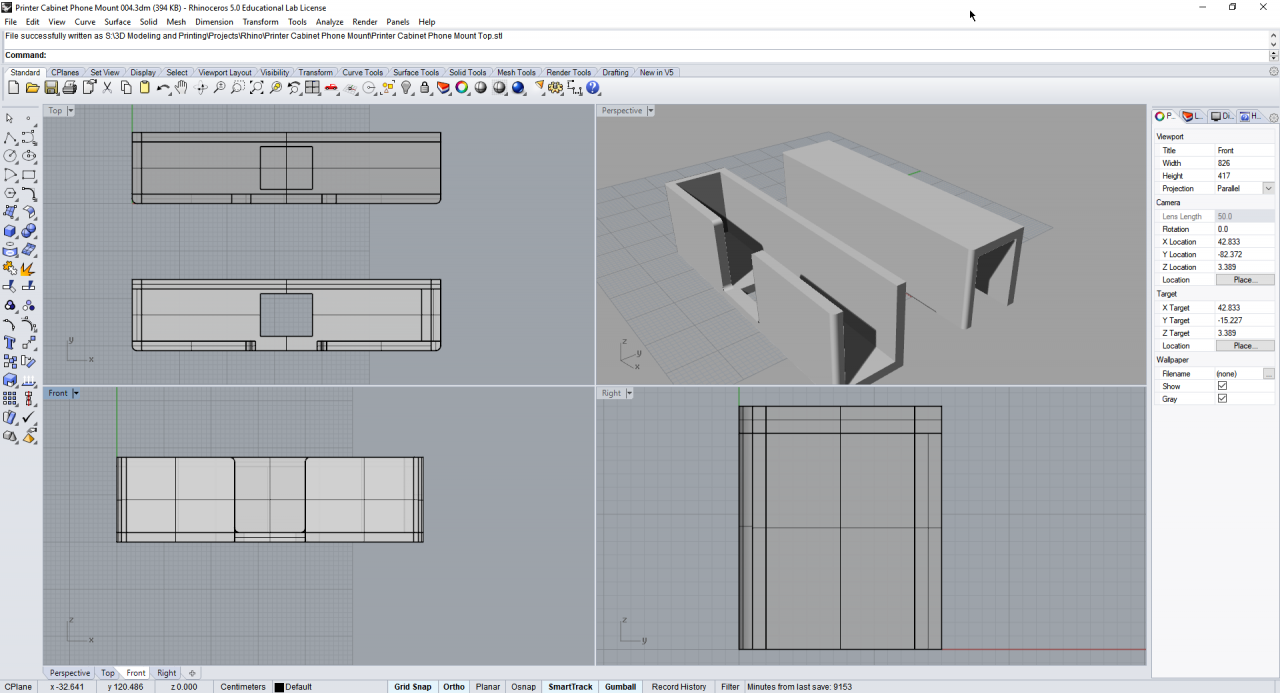 Download/Thingiverse Page Here!